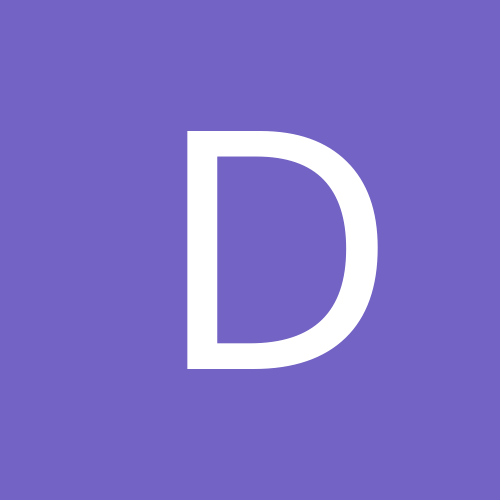 Content count

12

Joined

Last visited

Days Won

4
Community Reputation
4
Neutral
General Info
Location
Car Type
Car Model
So, some big news! We are now going to be running an HGT precision 6 speed sequential gearbox on our car! This thing is a piece of work. Excellent quality gears and components! The kit that comes with it such as bellhousing, shifter, hydraulic throwout bearing and shifter display has been made to some seriously top level design and quality too. Everything is so precise and fits perfectly. The pics say it all. The gearbox itself only weight 39kg - insane. The torque rating is up near 900nm - we wont be pushing that though

Another update, been way to busy to update every second day. Have rebuild all spherical in the suspension arms etc. Shocks have been switched back over to the bilsteins (original race shocks - magnesium body). Spring rates dropped back down significantly and all setup ride heights again! As she sits now: Turned up new eye adapters for the bilsteins as they were different thread to the Dynamics: Started putting the engine together. Bottom end crank girdle, studs etc i wont show pictures of...cant give away all my secrets.

GT rules stipulated the arm mounting points had to be in the same general location (shifting horizontal/vertical was allowed). The mounts are located below the rail.

Started ripping into things in the last 24hours. Pulled arms out for the sphericals that need attention. Mocked up engine to fabricate engine mounts soon also. Just going over everything to make a general list of whats needed to be done. Shocks i am going to pull out and rebuild/revalve as they are currently setup for something crazy like 1350lbs on the front springs.

Hi mate, The carbon I have is 1280kg pressure plate along with 200mm carbon disc. Carbon is really only for race cars - they really on heat to increase the friction coefficient. To add to this, HP is hard to measure and generally a marketing gimmick in relation to carbon clutches. They they do slip on the street cars often. In theory - a carbon clutch will always hold the power as long as enough heat is generated. It would take some extreme temperature/pressure to separate the resin from the carbon. Those pics are of the same car, the orange UJ livery was original, and the others are what the previous owner cycled it through.

It must be pretty awesome feeling knowing you own 1 of 3 ever built s15 race cars ! should be an absolute weapon once you finish with it - look foward very much to the updates / progress Not sure if im a fan of the V6 they chose to use however haha. but all in order to keep to rules... I Found some the OP posted when perusing SAU ended up on FB. didnt take much effort to find. The v6 was fitted by the previous owner because they had issues building a reliable DET locally, and a friend of his had access to the opel v6 DTM engine. The car was never sold with the original motorsport SR20VET engine.

Only 550-600HP - so 350kw or so at the wheels. Yes playing with billet wheels and inconel exhaust wheels. We will be running a 6 speed sequential. Are you asking for direct pictures of the car? I am not sure what your are steering at here.

A few reasons.. Reliability and simplicity. Should anything ever fail on a race weekend, 9/10 its going to be the actuator and this is easy to carry as a spare, and also easy to fix. If an external gate flange cracked, or the chances of a pipe fracturing higher and repairing when away at the track isn't easy. There isn't much space in the engine bay, which is another reason its been ceramic coated. We are able to achieve a 30mm sized port in the housing. The HP levels wont be stupid and should be well within range. On top of this, we looked at the pressure ratios needed for the turbine and HP we wanted, and the WG shouldn't have to be doing a crazy amount of work unlike on a street car.

Heres some pics of the engine build and associated things: P12 SR20VE outer springs with 16ve inner springs. N1 retainers (16grams each!!) and special cams from the Nissan motorsport shelves. Custom CP pistons - 86.5mm, teflon style skirt coatings, ceramic top coat - few other trick things done underneath - but no pictures of this - Weight is 299/300grams per piston. Special NISMO I beam conrods with titantium bolts. Weight is 455 grams each. Exedy Hyper carbon clutch - managed to grab this from some old stock a friend in Japan had kicking around. Couldnt turn it down at the price he offered me!! Some port and polish work on the VVL head. Ive actually much further ahead than this point as its almost read to go, but it does give some idea. For this car the turbo has to be pretty crisp and responsive, but still give enough up to. Its a pretty hard stretch. We will be racing the car in various forms of motorsport, so having all top end is not really beneficial except for time attack. The turbo we are doing in house and is really a bitsa, and a little experimental.

Im not going to disclose that. Silly question really. common mate private message it to me, i remember seeing this go up for sale and i wanna know what it sold for ( actually i thought some dude in Europe bought it ) Im just curious to know what ill be looking at if one of these ever came up for sale again You wont be getting a private message sorry mate, it was advertised for 130k Euro without engine and transmission. There was only 3 built, the other Cwest car I have also secured and the Daishin is in Nismo's hands.

Im not going to disclose that. Silly question really. Plenty of pics coming. Engine is halfway through being built at the moment.

So decided to buy myself a new track car. Car no. 2 of 3 built by Nismo (autostaff were contracted to fabricate to Nismo design). The car was raced during the 2001/2002 season in Super GT Japan - GT300 class. Unfortunately the car was plagued by bad luck and engine failures, but still managed to be 3rd in the championship both years. (in 2001 suspension failure cost them a DNF when in the lead and on points the championship, 2002 a tyre failure cost them in the same situation) I will update the thread with infomation and data as i go. keep an eye out for it at WTAC this year!